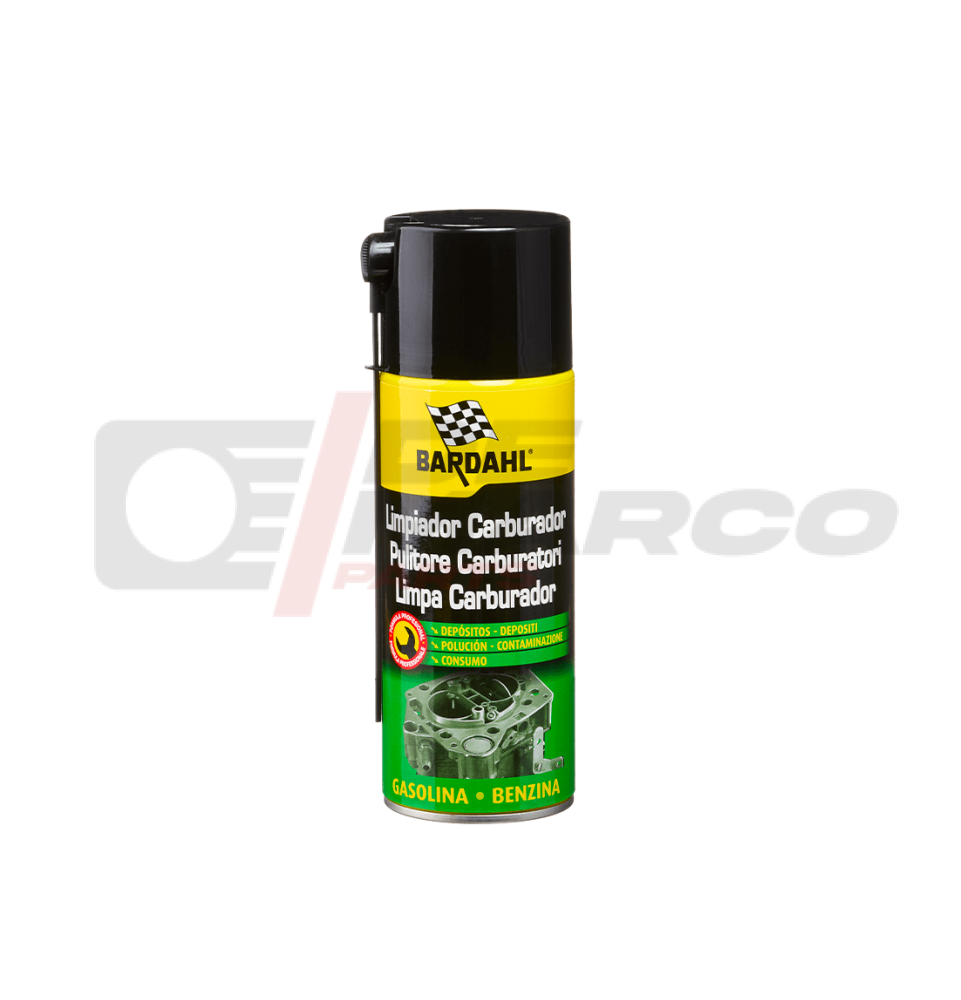  
Bardahl spray cleaner for carburettors and injectors, 400ml

DMR2141BH
Bardahl spray cleaner for carburettors and injectors, 400ml
Top quality product
DESCRIPTION
Quickly and effectively cleans carburetors and mono-point injectors.
IDEAL FOR
Dirty carburetors
Engine pickup loss
Excessive fuel consumption
Irregularities to the minimum
USE
External Cleaning:
With the engine stopped, spray the product outside the carburettor or the injection body. Dry with compressed air before restarting the engine.
Internal cleaning:
With the engine running, spray the product from the air inlet on the carburettor components (throttles, nozzles, ducts, lights, etc.) or injection systems (body, butterfly box, air by-pass, flow meter butterflies, etc. ) until the deposits are eliminated.