MAINTENCANCE AND RESTORATION OF VINTAGE CARS
We provide the best spare parts for your project.
---
YOU NEED HELP WITH THE RESTORATION OF A VINTAGE CAR?

If you own a Renault, Volkswagen or Citroen and you're about to start a restoration project we offer a 360° advice experience, from the supply of spare parts to the standard maintenance, from the partial repair to a perfectly done full complete restoration. Thanks to our matured experience we can assure the best advices to gain the best possible results.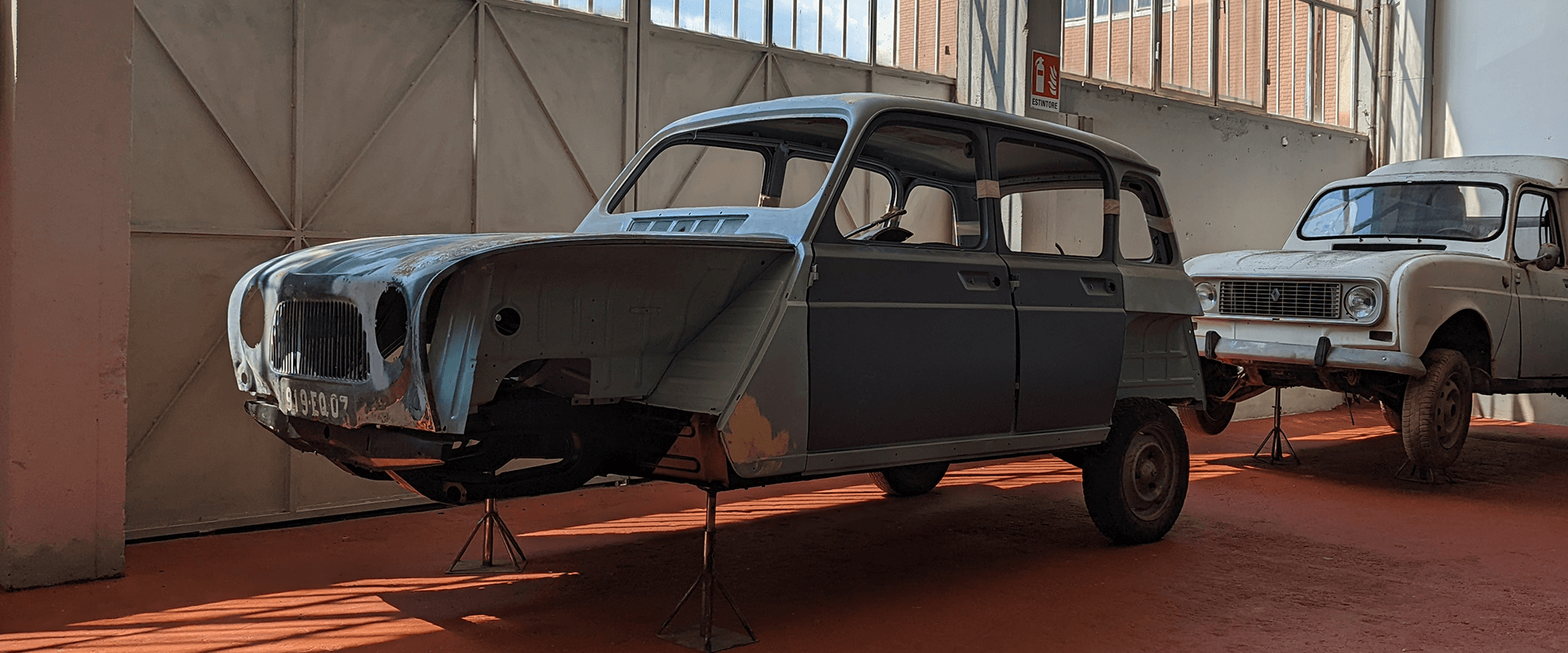 START YOUR PROJECT
Our restoration projects starts with an accurate analysis of the condition of the vehicle and they continue with a rigorous pace that will let you see first hand progress by progress the complete work. For the various repair on the mechanics, car body, engine grinding, auto electrician and upholstery we trust professionals near few kilometers from our office.
De Marco Parts brand is assurance of professionality and reliability, leave it to us and we'll bring back your vintage car look to it's original splendor!