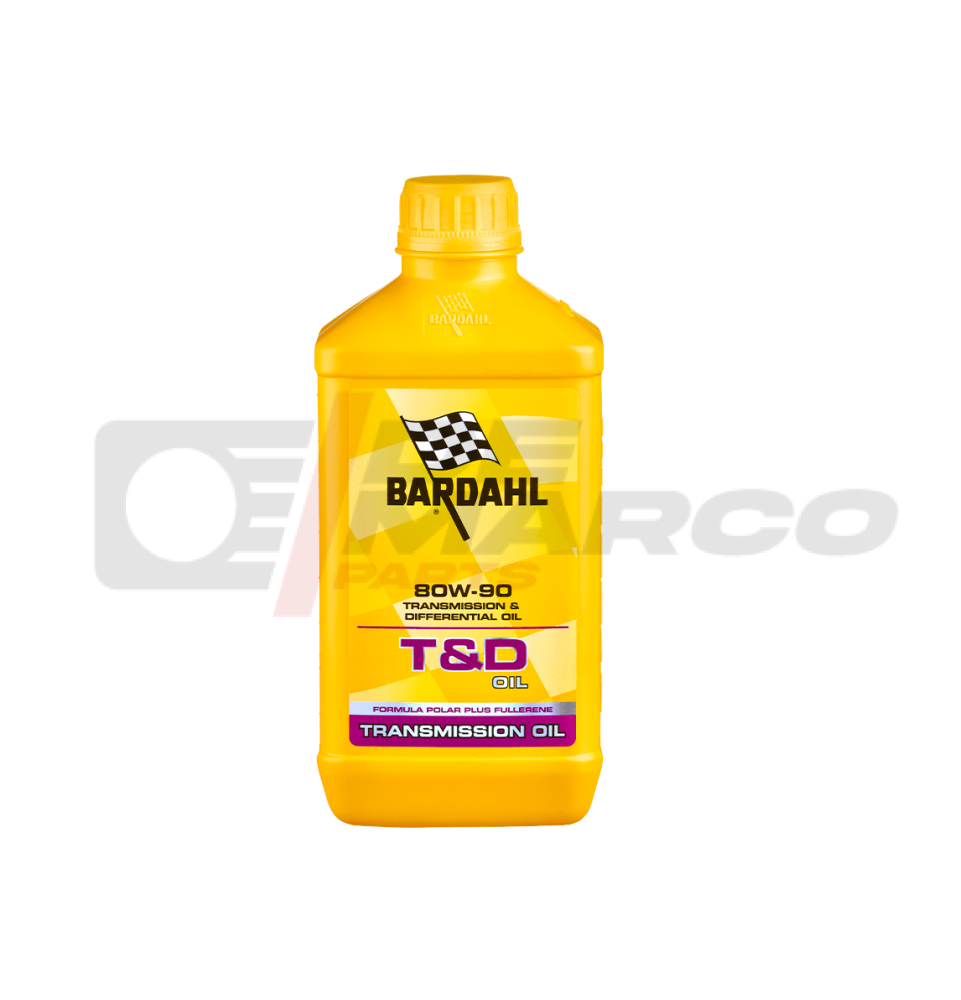  
Bardahl T&D 80W90 Gearbox And Differential Lubricant (1L)

DMR1480BH
Bardahl T&D 80W90 Gearbox And Differential Lubricant, 1 Liter
Top quality product
DESCRIPTION
Special lubricant, Total Driveline, formulated for the lubrication of manual transmissions and differentials of cars, classic cars, industrial vehicles and commercial vehicles for heavy transport.
PRODUCT PLUSES
Maximum gear protection against wear and heavy loads
Greater transmission efficiency
Ensures greater longevity and cleanliness of all transmission parts
High resistance against thermal degradation and oxidation
Compatibility with synchronizers and elastomers
PROPERTY
The exclusive Bardahl Polar Plus & Fullerene anti-friction formula for a triple layer of protection: a surface lubricating film, an area of ​​polar molecules plus Fullrene C60 molecules as a final protection mechanism. The extraordinary EP (Extreme Pressure) characteristics make it suitable for use in all heavily loaded gear systems operating under severe operating and critical lubrication conditions, such as hypoid differentials, industrial vehicle axles and final drives.
DESCRIPTION
Special oil with excellent characteristics which make it particularly suitable for drastically reducing friction, wear and corrosion deriving from sea water.